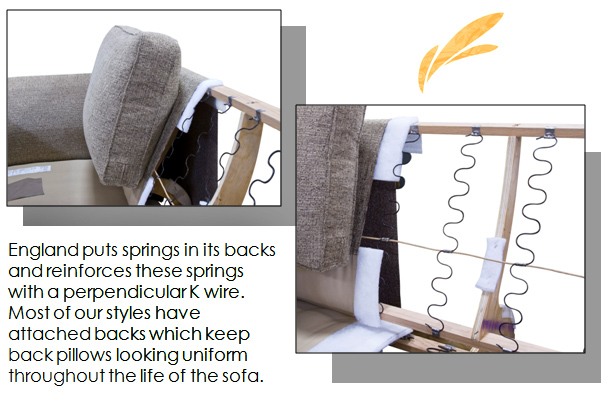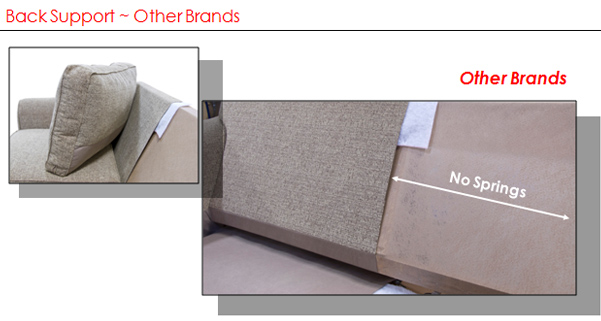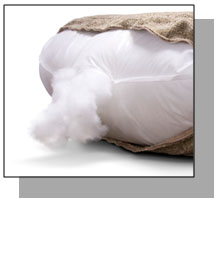 Other brands save money by eliminating back springs in favor of sheeted material. The elimination of back springs results in a back support with no give. Comfort must be achieved with the back pillows alone. When using this type of construction, it is even more important to fill the backs with high grade fiber. Unfortunately, this is rarely the case.
England uses only the highest grade polyester fiber fill in its back cushions. Before placing them in the back casing, fiber is blown into a baffled bag (style 5635). This helps keep the fiber from settling. Even the best fiber fill may take a body impression over an extended period of constant use. For this reason, England installs hidden zippers in all of its backs, arms, and seats using fiber fill. That way, the consumer can add fiber fill to suit their seating preference. A bag of fiber can be purchased at your local hobby store or, for a few dollars, you can purchase genuine England fiber from your local England dealer.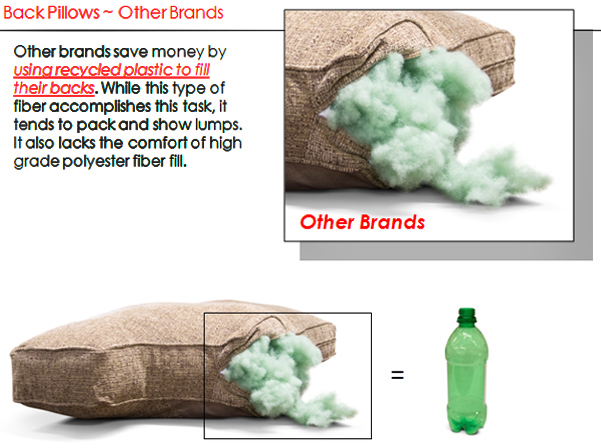 England goes an extra step to insure its backs look good. We sew sheeted fiber to the inside of our backs. This helps create a smooth exterior surface and prevents fiber from migrating through the fabric. Most manufacturers don't go to this trouble because of the added expense. At England, we build furniture that is designed to last.
Back springs, baffled inserts, and high grade polyester fiber fill all help ensure that our back cushions remain as crisp and comfortable tomorrow as they did when you first purchased your sofa.