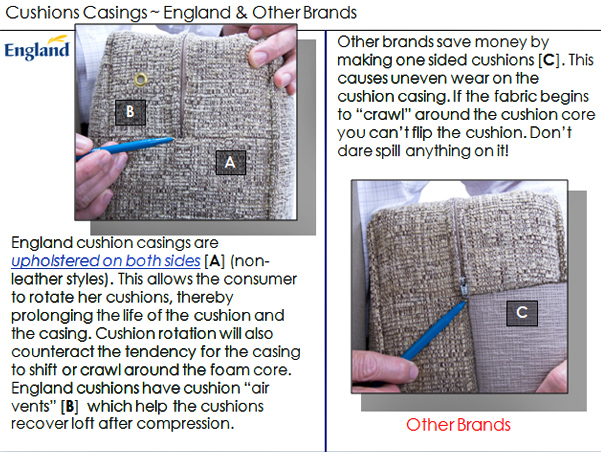 England cushions are made of foam wrapped with a thin layer of sheeted fiber.  To save money, other brands use large amounts of sheeted fiber [A] wrapped around a thin foam core.  England warranties its cushions for ten years. Other brands offer a one year warranty.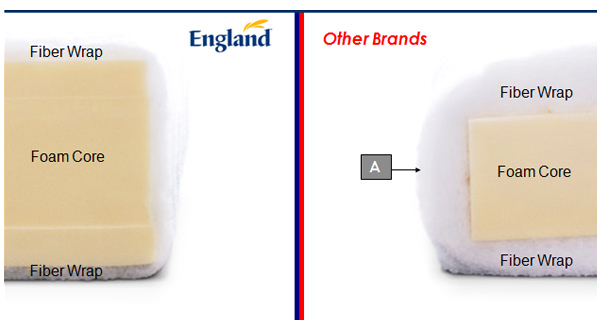 England goes to the added expense of using self healing zippers in all its upholstery.
1. The zipper is punctured   2.  The zipper is pulled apart.   3. The zipper handle is pulled across this split (in the open direction).   4. The direction is reversed.  5. The zipper handle is pulled across the split (in the closed direction).  6. The split is healed.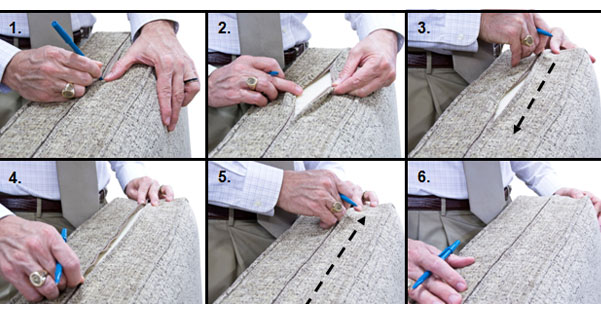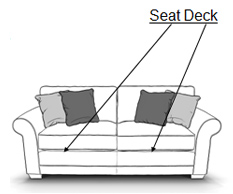 Your sofa needs padding between its cushions and the spring system. England covers its springs with a durable low-melt fiber barrier and a tough seat deck denim.
Other brands cut costs by substituting a non-woven product to cover their springs. Take a quarter and rub it across the seat deck. See if the material begins to break down after a few rubs. This will give you some idea of its quality and durability.