Other brands use wide loop springs in their seating system. Wide loop springs exert significantly less pressure on the frame. They also cover more surface area, so, fewer springs can be used in the seat. All this means less pressure on the frame. Less pressure means you don't have to use as much or, the same quality of material in your frame.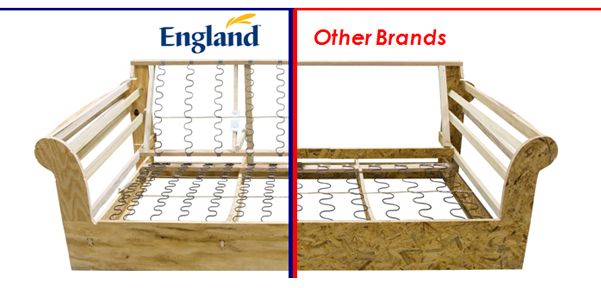 Seat Springs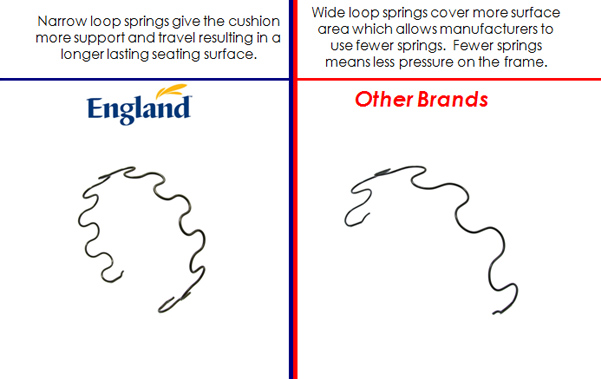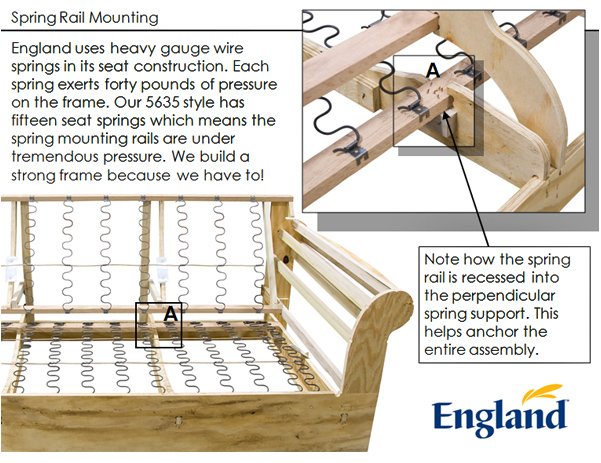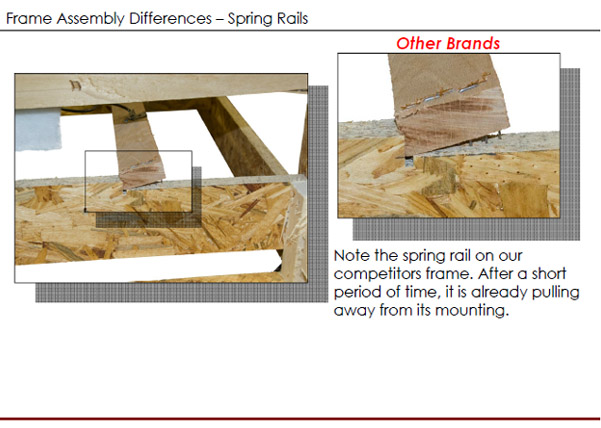 England reinforces its 5635 seat with two perpendicular wires (A & B) running the length of the spring surface. We double spring each end (C) of the sofa and connect the last spring in the series to the frame.
We make sure to run the perpendicular wire under the seat spring. To save time, our competitors attached their wire on the top side of the spring. This will cause chaffing and uneven wear on the seat deck pad.