England's 5635 Sofa Style ~ What's Inside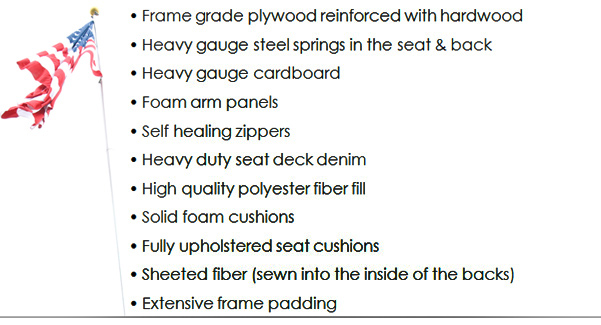 England frames are built to last. That's why we have some of the best warranties in the industry, but we are not perfect. If you should experience a problem with your England frame, call us and we will make it right. That's the England way of doing business.
England, proudly made in the USA!