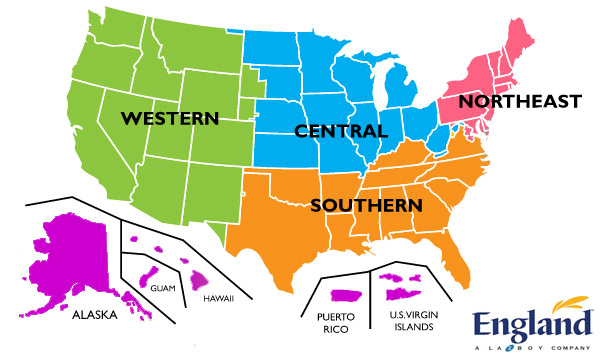 Everyone loves England Furniture…and we love to provide our customers with our high-quality American-made products.
During a recent sweepstakes, we asked our fans on Facebook what they loved about England Furniture!
Here are some of the many England Furniture reviews from Alaska, Guam, Hawaii, Puerto Rico, and U.S. Virgin Islands!
What some of our customers are saying about England Furniture:
"comfy and pretty" Cherilyn V. (Port Charlotte, AK)
"England Furniture is quality furniture" Joanne P. (Honolulu, HI)