As the cold weather is here to stay for a while, adding cool, subtle colors to a room can help make the winter months a little more bearable. Colors like icy blues and cool grays are trending among the interior design industry, and they make a room feel inviting. That being said, adding pops of color is a must to help soften the cool look.
England Furniture has many pieces that fit the cool, calm and collected vibe you might be going for.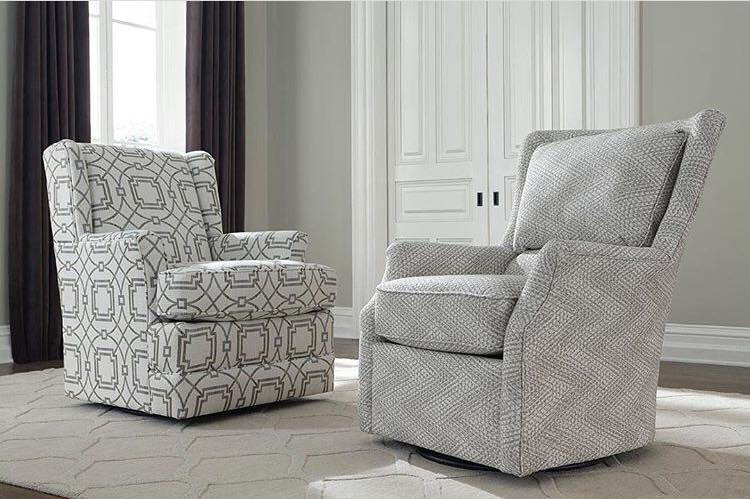 Valerie Chair (left) and Loren Chair (right)
Swivel chairs are the perfect fit for those with an open floor concept. They are also highly recommended for those with hardwood floors since traditional chairs can easily scratch the wood. Swivel chairs provide friends and family with the convenience of moving around without having to get up and change positions.
For more design inspiration, we are always sharing fun ideas on the England Furniture Facebook page!