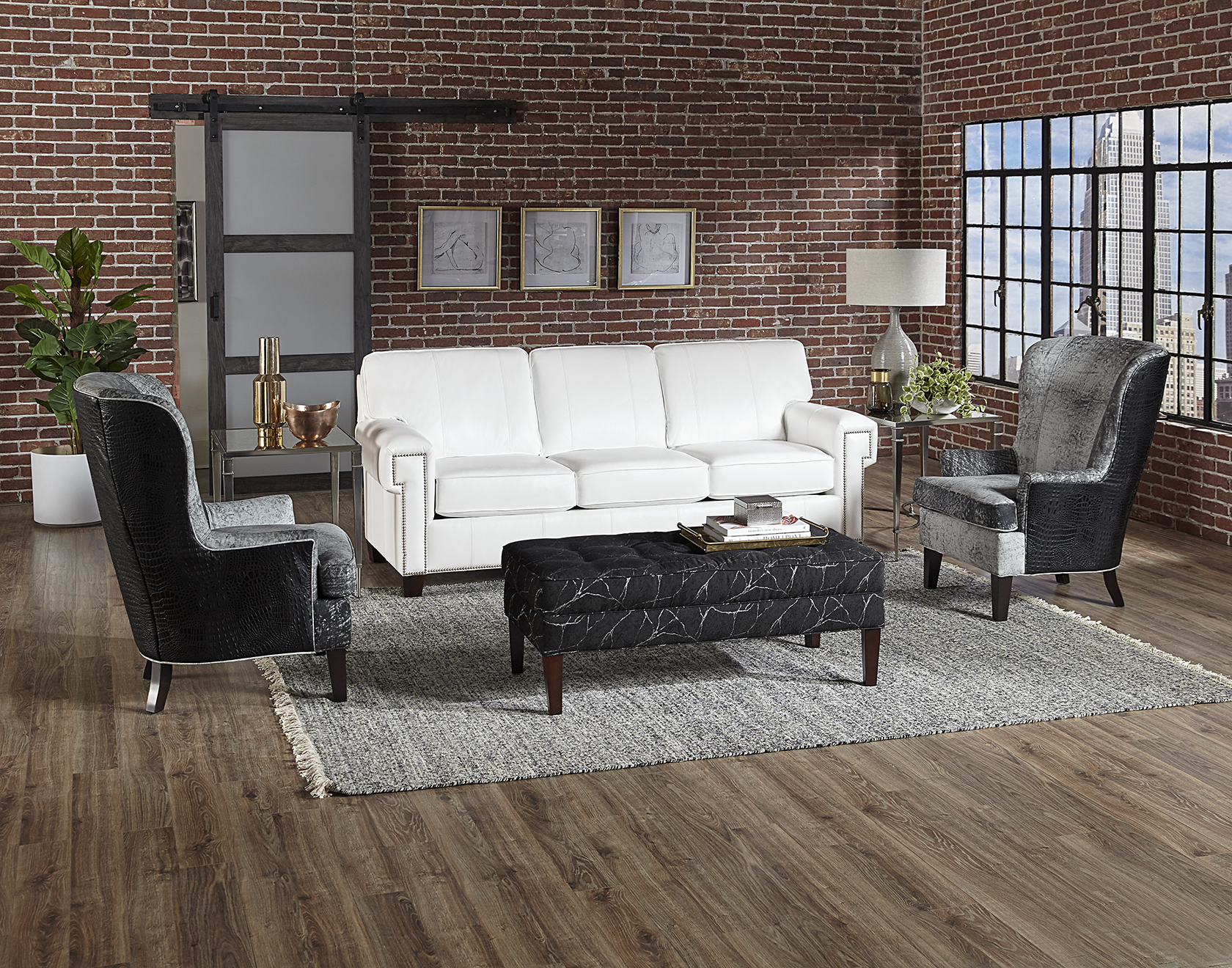 Integrating leather furniture into your living room doesn't have to be a challenge. When putting together a room, it can always be helpful to establish the feel that you're hoping to evoke in the room—is the tone light and airy or more industrial?
If you're going for a more industrial look like the space the Lyons Sofa 2Y05ALN is positioned in, consider surrounding it with pieces that will help it pop. The furniture and details around the sofa are lighter grays. A white leather sofa would also look great on gray wood paneled flooring.
To see more hues of white and cream-colored leather sofas, visit the England Furniture website.
Dimensions
Width 89″
Depth 38″
Height 36″
Seat Depth 21″
Seat Height 20″