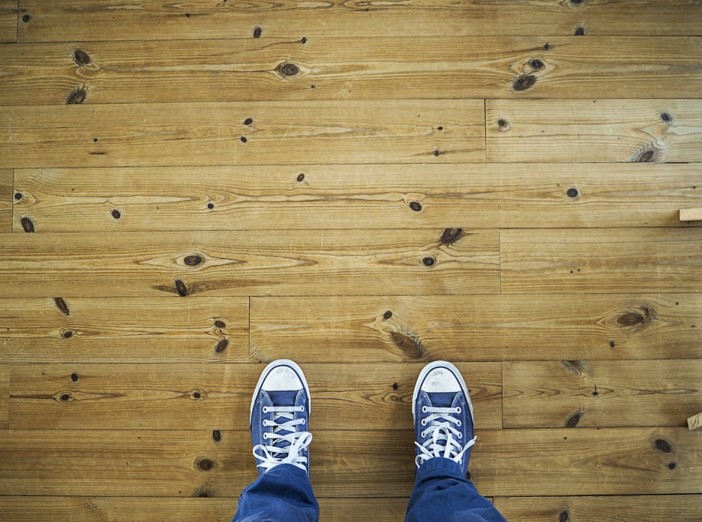 Your living room flooring doesn't exist to merely keep people from falling into your basement. Rather flooring is as an important piece of your living room. Here are some short-cut ideas for making your living room flooring spectacular:
On a Budget
Marazzi is just one example of a hard floor that presents itself more beautifully than its price suggests. Their Travisiano collection, for example, is a perfect representation of a travertine tile floor, but made with materials much more affordable for such a look. Strong, durable, and able to be cleaned back to brand-new condition for years. The timeless travertine look is perfect for any room as the color selection is always fresh, clean, and neutral.
Carpeting or Area Rugs?
As a compliment to any kind of hard floor, area rugs can change the look of a floor, even if they are just a few smaller rugs of the same pattern or style. With hard flooring such as tile, stone, or hardwood, a light colored area rug to go in front of the sofa and/or under coffee tables brings a bright fresh accent to darker colored floors. Children in the home might call for a darker rug to better hide crumbs and spills.
Wall-to-wall carpeting is always the most comfortable on the feet. Remember to have padding installed beneath your wall-to-wall carpet. Your arches will thank you. Depending on your style, shaggy or tight weave is available, as are many different patterns and textures. Choose what feels right for you.
Hello Porcelain!
According to some top architects in Scandinavia, traditional porcelain flooring is now being hailed as an option for living spaces. Porcelain has the slick-sheened beauty as marble, and reacts beautifully to a good waxing. Its reflective nature re-presents all of the beauty of your room décor and is perfect in style and cost to a room intending on featuring area rugs.
Your flooring will finish off the presentation of your living room, and the price of these options leaves much more in the budget for other furniture and floor coverings. Only you can decide what's just right, but we hope that these tips will help you get there.