Finding the perfect accent pieces for your new sofa can sometimes be a little difficult, and pillows often seem to not be enough.
When adding accents to your sofa, be sure to take a swatch that matches your sofa color with you. Second guessing the exact color of your sofa can be irritating and difficult. Getting a few different colored pillows for your sofa will give you variety. Make sure to pick out pillows that not only coincide with the sofa but also with each other.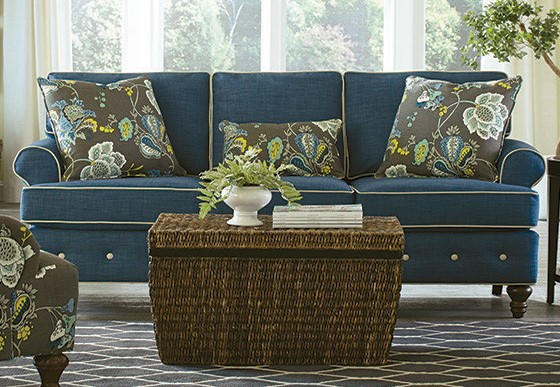 Another great accent piece to add to your sofa is a throw blanket. You want to get a throw blanket that goes with your sofa but is NOT an exact match. The best trick is to pick an accent color off a pillow and try to match it to that.
An ottoman or coffee table can also give your sofa that hidden touch. When you purchase an ottoman or coffee table look for something that goes with your sofa. You never want to match the exact colors, but rather get something that accentuates the sofa, as it tends to be the main piece of your living room.
England Furniture can help you pick out some new accents for your couch and point you in the right direction. Accents are a very important part of making your home feel like home and England Furniture can help guide the way.